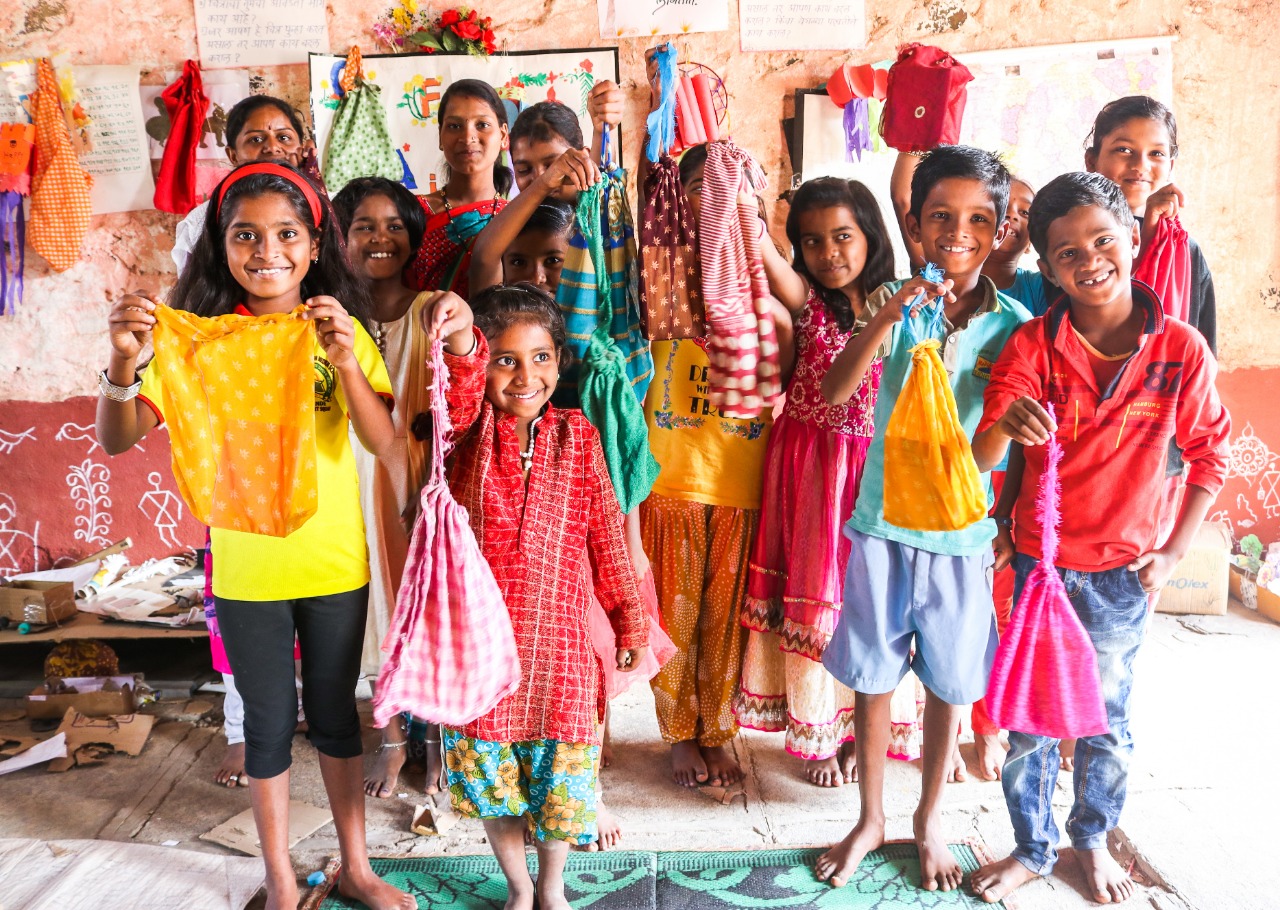 Children becoming Santa for their parents
This Christmas, our kids decided to become Santa Claus for their parents. The first problem in this was finding socks without spending any money. The kids then began stitching hand-socks in their stitching sessions with our fellows. 
The next big challenge was finding the gifts which convey gratitude and help kids empathize with their parents and community. The kids then decided to design poetry diaries for their parents. They began reading a lot of poems by several rural authors from different districts of Maharashtra and hand-picked ten poems they liked.
Now the kids started writing these poems, drew illustrations to make the poems visually appealing and finally designed small diaries. Today, the kids kept these handmade socks in their homes as a surprise for the parents. 
A lot of parents said that this is the first time their kids had thought of this and they loved the poems. 
Learning Innovation from trash
Children make toys and other useful resources using locally available trash and materials. This helps in looking at waste as a useful resource and further pushes their creativity to build solutions using local resources.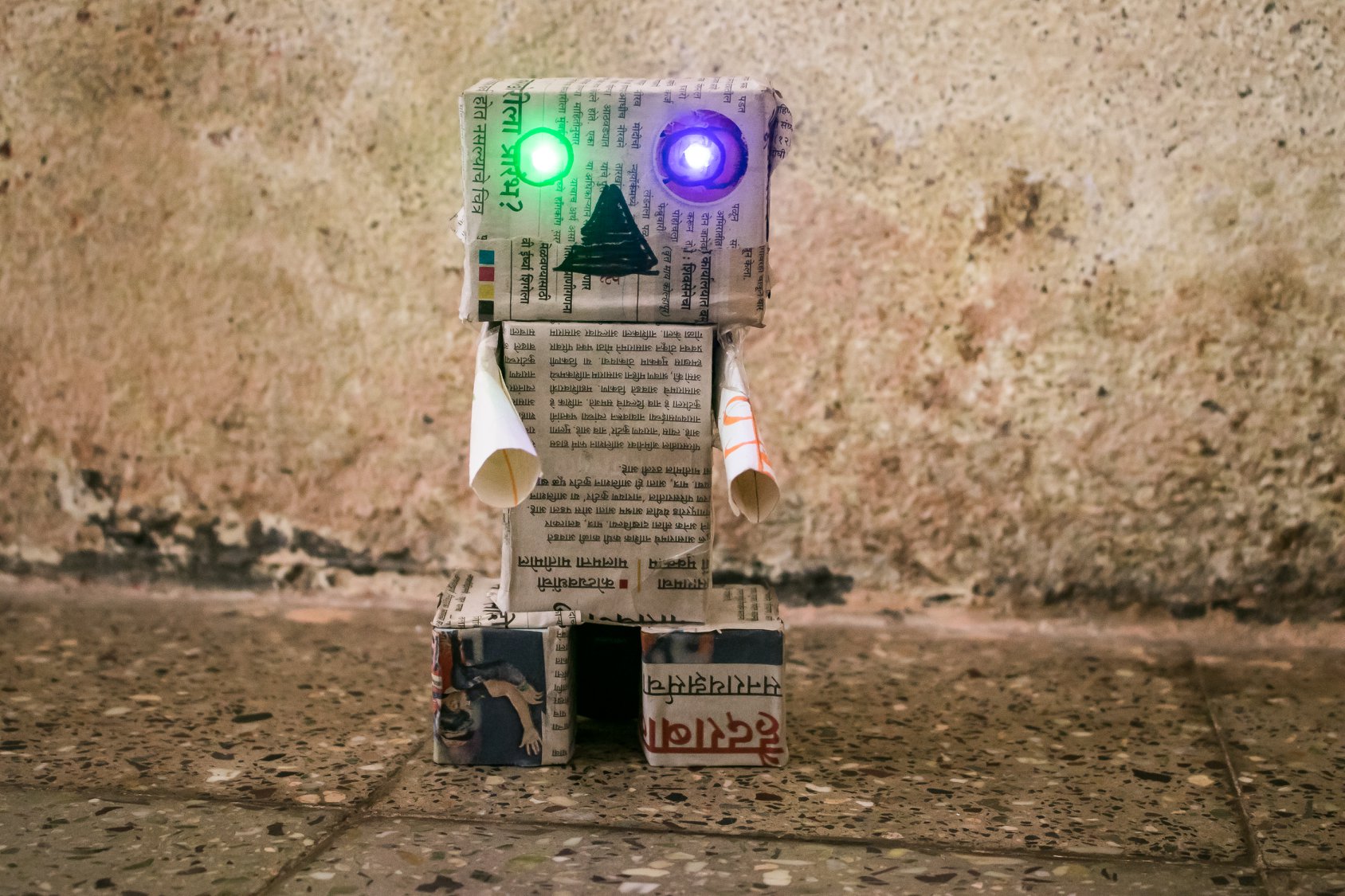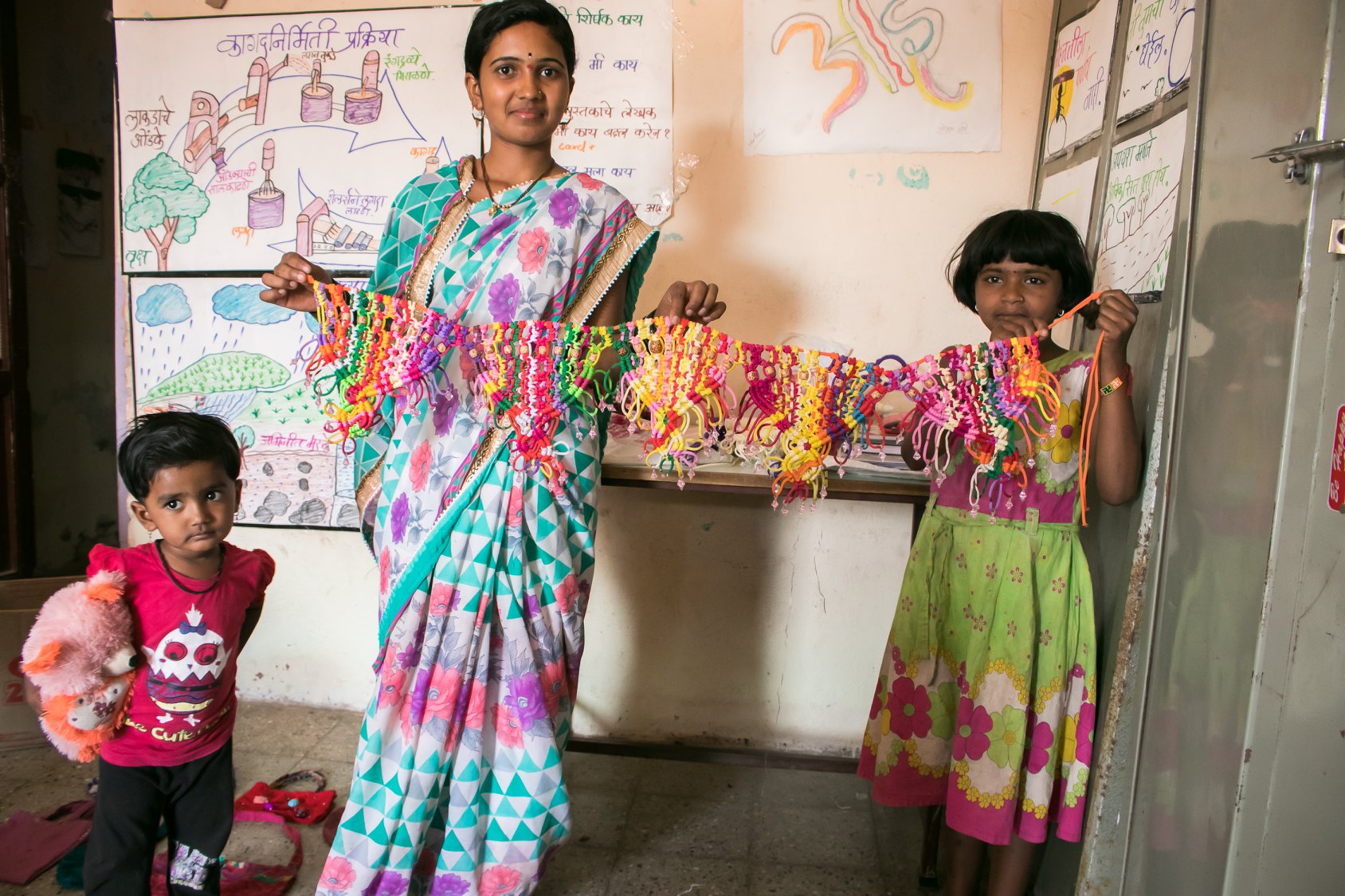 Using thread and a needle to solve problems
Children learn stitching to be able to stitch school bags, pouches and other useful resources. They also learn to repair their clothes and stitch button on their shirts. This ensures they are not dependent on anyone for basic needs. 
Currently they are learning embroidery and sewing skills. 
Building critical thinking, creativity, decision making and problem solving at Innovation and Passion Lab
At our Innovation and Passion Lab children learn multiple skills based on their interests with the help of local mentors and rural artists. These artists include poets, singers, musicians, painters, innovators, writers, etc. who have practised their art form for more than 4 decades. 
Currently children are learning local innovation, journalism, stitching, theatre, crafts and sketching at our lab.